A Five-Day Trip To Sichuan Province
Time: 2020-02-28
In early January, our G operation team, along with Angie and Sunny, traveled to Chengdu to attend G Adventures' CEO's annual event. In addition to the event, our team had the opportunity to explore the area, including visiting the Leshan Giant Buddha, Mount Emei, and the Research Base of Giant Panda Breeding. The 5-day trip was both instructive and unforgettable, and we thoroughly enjoyed it.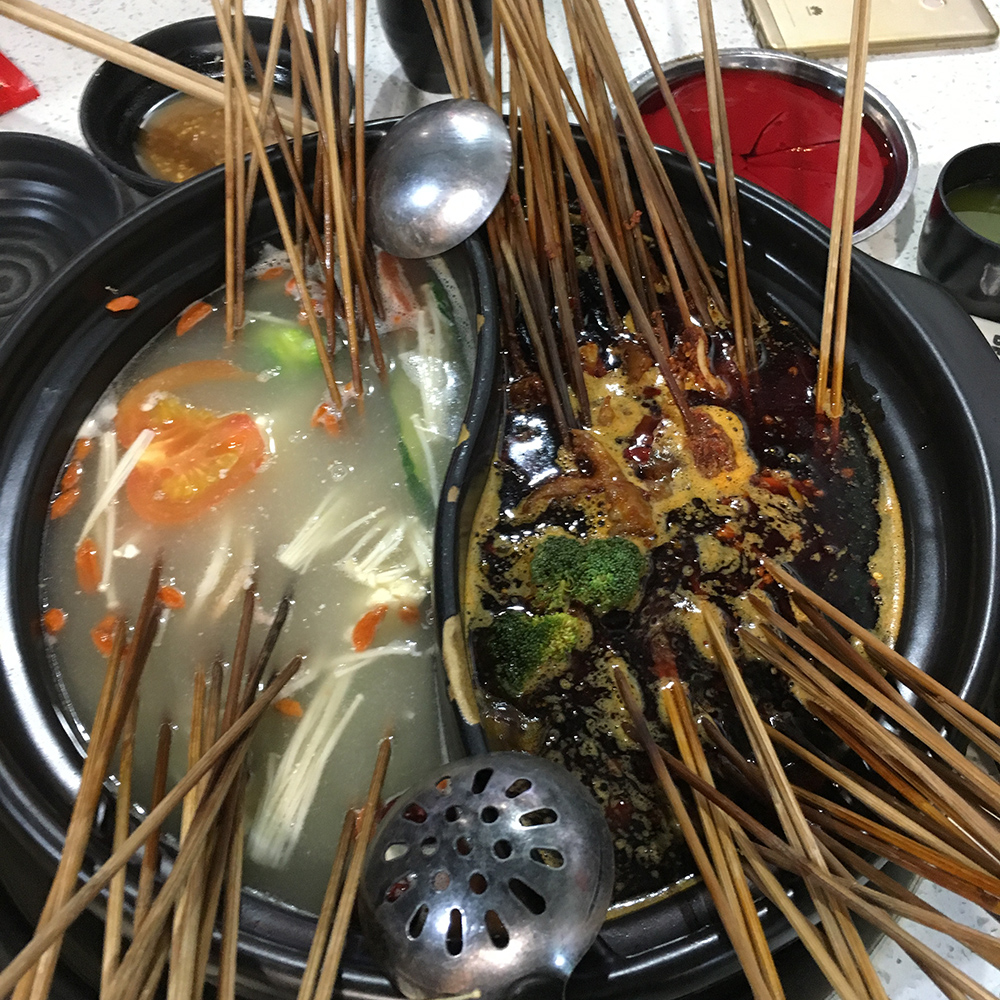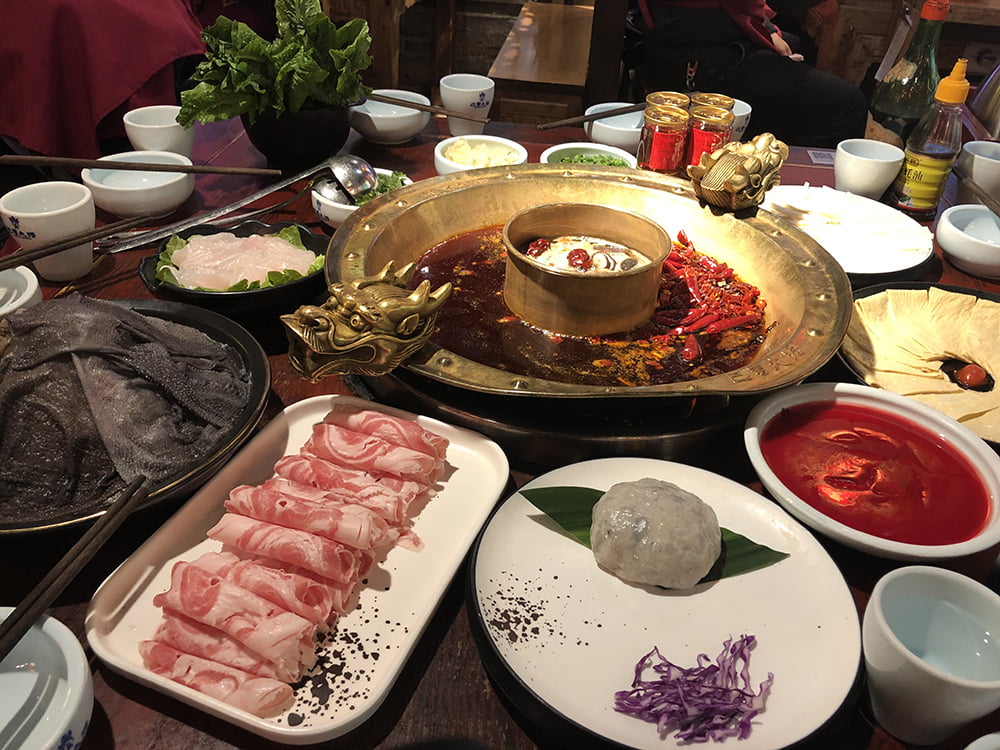 Day1: Arrival in Chengdu
Angie flew from Beijing to Chengdu, a journey of around 3.5 hours, while the rest of us met at Zhengzhou East Railway Station to take the fastest high-speed train, G89, to Chengdu Dong. The journey took around 5 hours, while other trains take 6 hours or longer. We finally met at our hotel on Chunxi Road.
Chunxi Road is the most bustling commercial street in central and western China and a paradise for shopping. It is home to a wide variety of stores, from international high-end brands to bargain-friendly shops. For first-time visitors to Chengdu, Chunxi Road Pedestrian Street is a must-go destination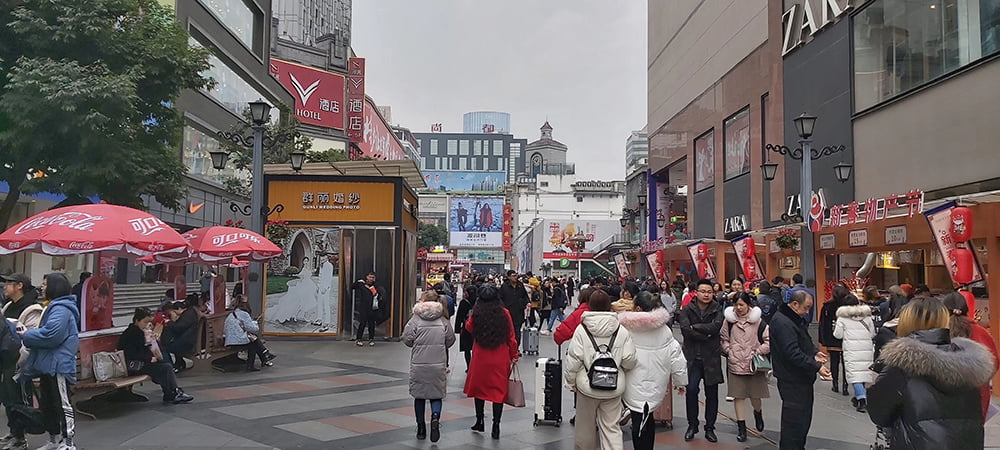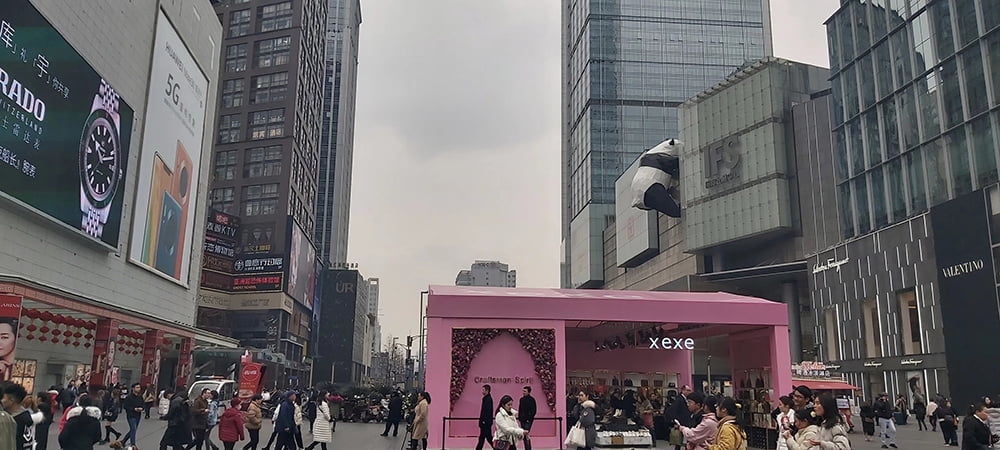 Day 2: China Lane
China Lane is made up of three alleys: Kuan Alley (Wide Alley), Zhai Alley (Narrow Alley), and Jing Alley (Well Alley). It is a unique cultural site featuring rows of ancient buildings in the style of the Qing and Ming Dynasties. It is also a popular commercial street for shopping, dining, and enjoying coffee. We made a brief visit to China Lane in the morning, taking the metro from our hotel for a journey of around 20 minutes. We had to return to our hotel in the afternoon for a meeting with CEOs. When we arrived at China Lane, many shops were not yet open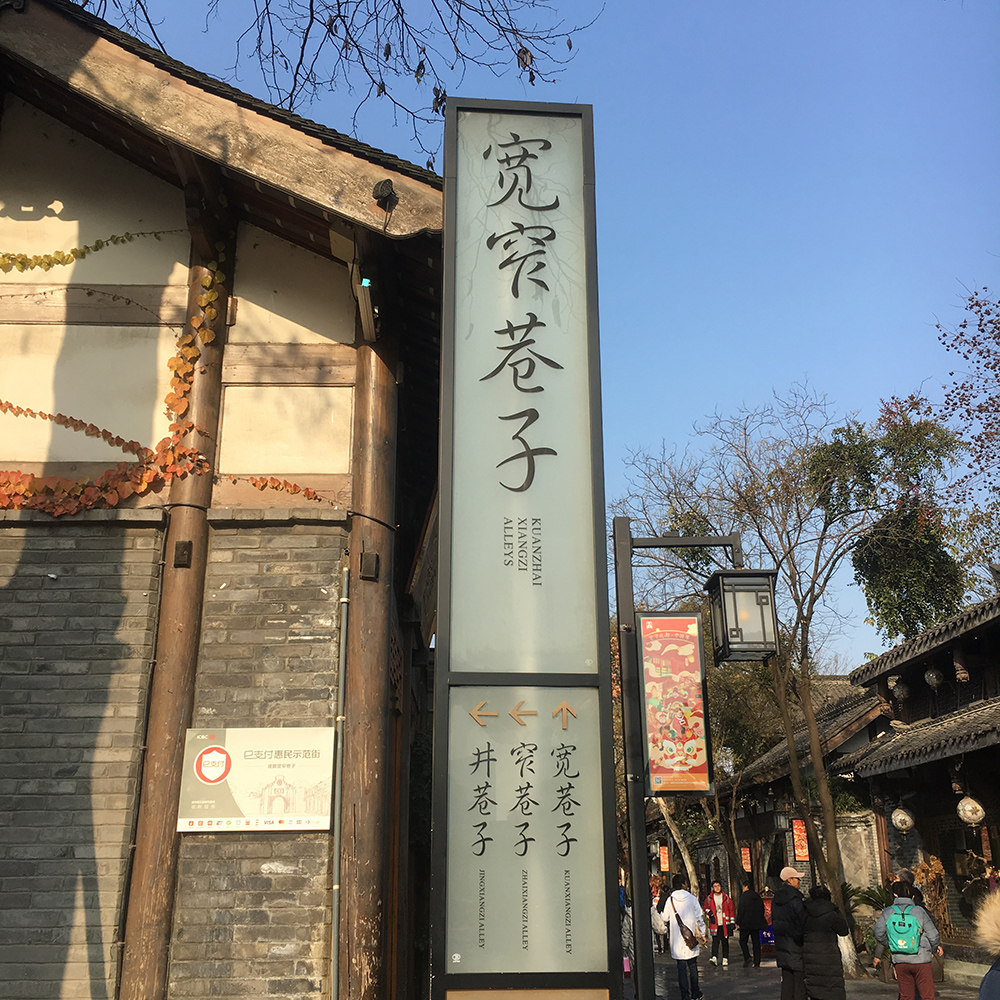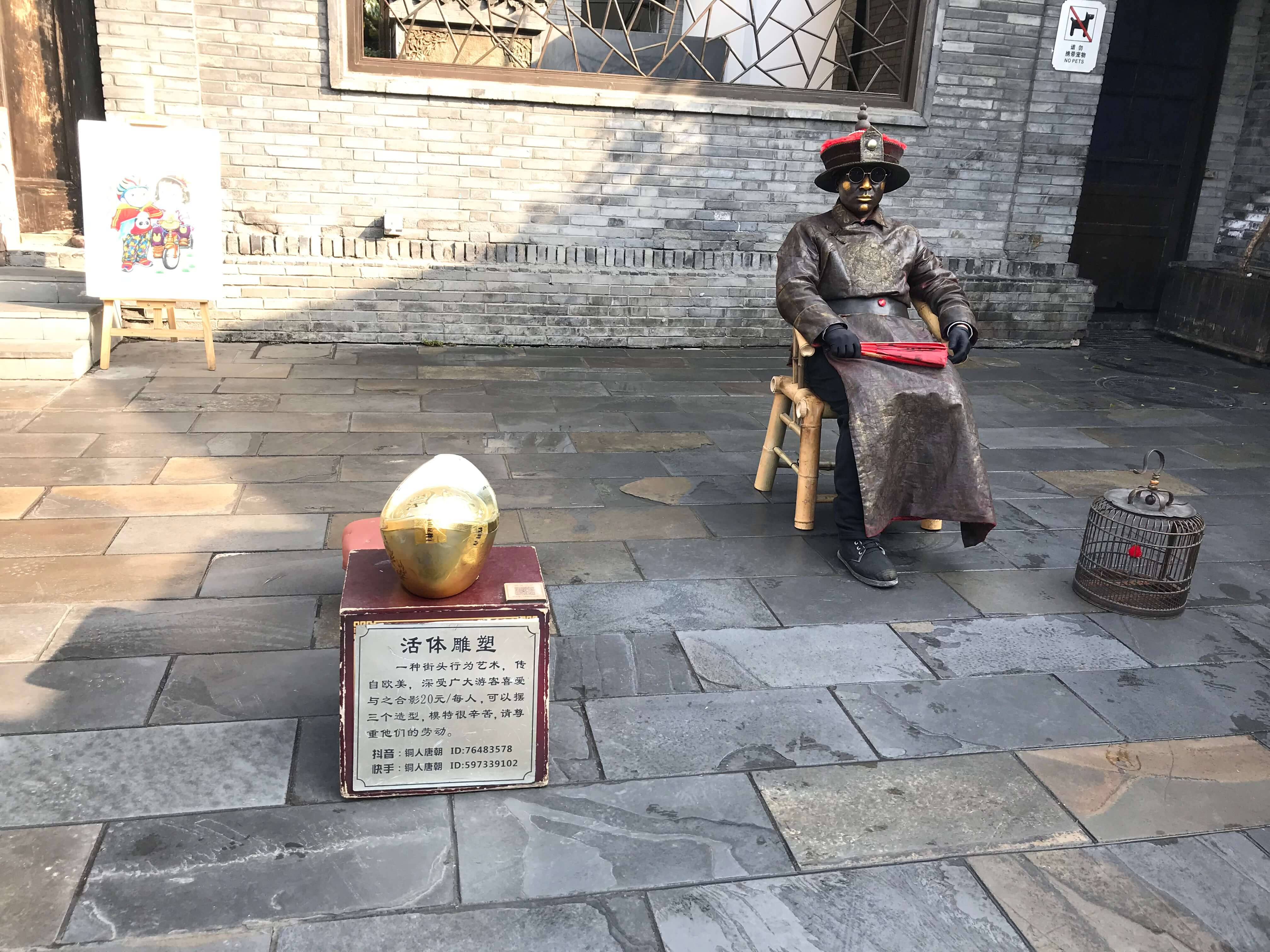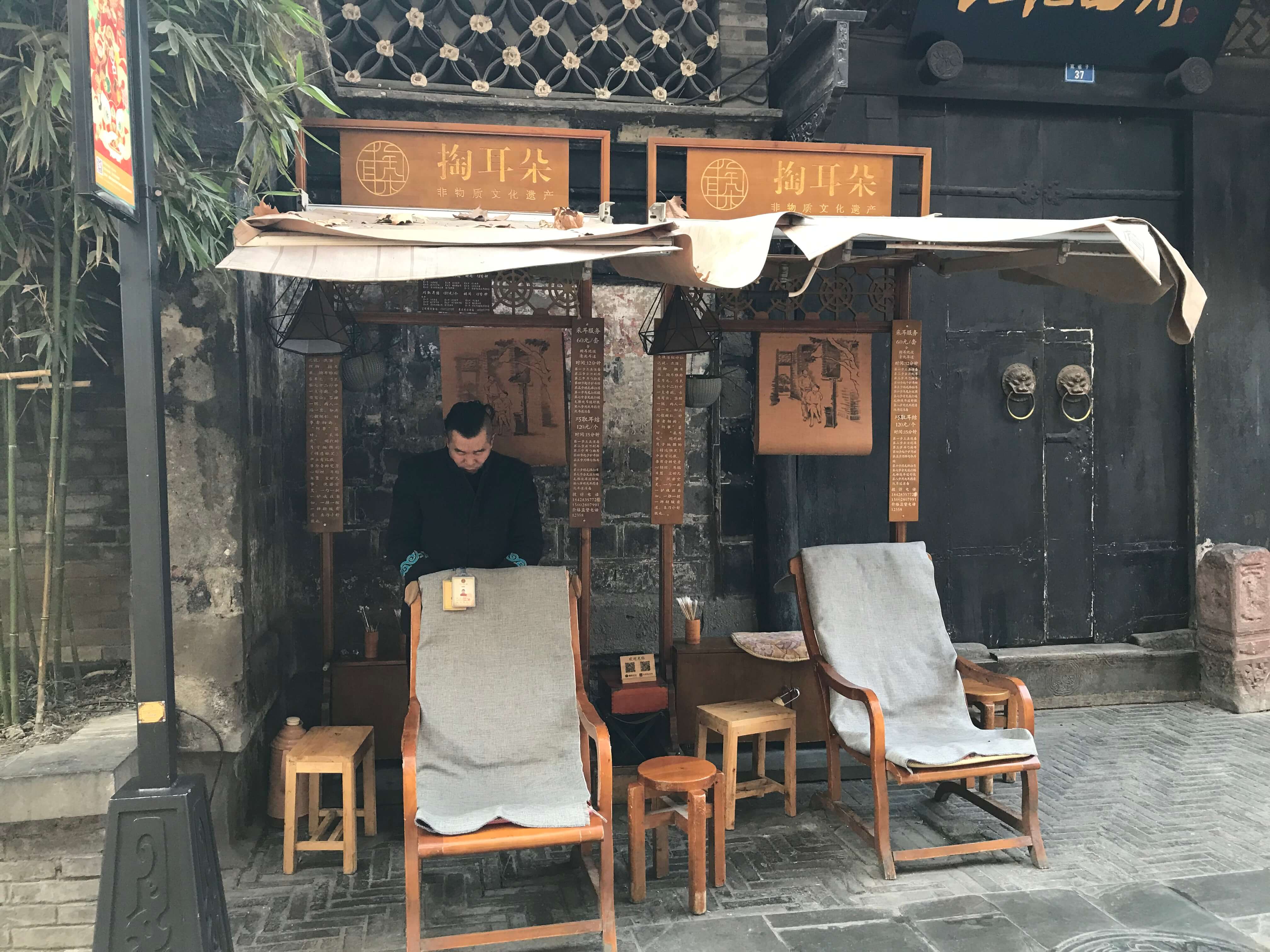 Day 3:Leshan Giant Buddha
The Leshan Giant Buddha is located to the east of Leshan City, about a 2-hour drive from Chengdu. It is a statue of Maitreya, a Bodhisattva usually depicted as a stout monk with a broad smile and exposed chest and stomach. The statue's charm lies not only in its size - at 71 meters (233 feet) tall - but also in its architectural artistry, including a hidden drainage system that helps displace rainwater and keep the inner part dry. This system plays an important role in protecting the Buddha. The statue's location is listed as a UNESCO World Heritage Site.
There are two ways to visit the Leshan Giant Buddha. One option is to take a river cruise around the statue for a full view from a boat, which lasts about 15 minutes. The other option is to climb the mountain, where you can visit the temple and walk down along the Jiuqu Zhandao (Nine Bends Plank Road) to the feet of the statue. We chose the second option and it took us around 3 hours. If it is your first time visiting, we suggest climbing the mountain for a closer look at the Buddha's solemnity.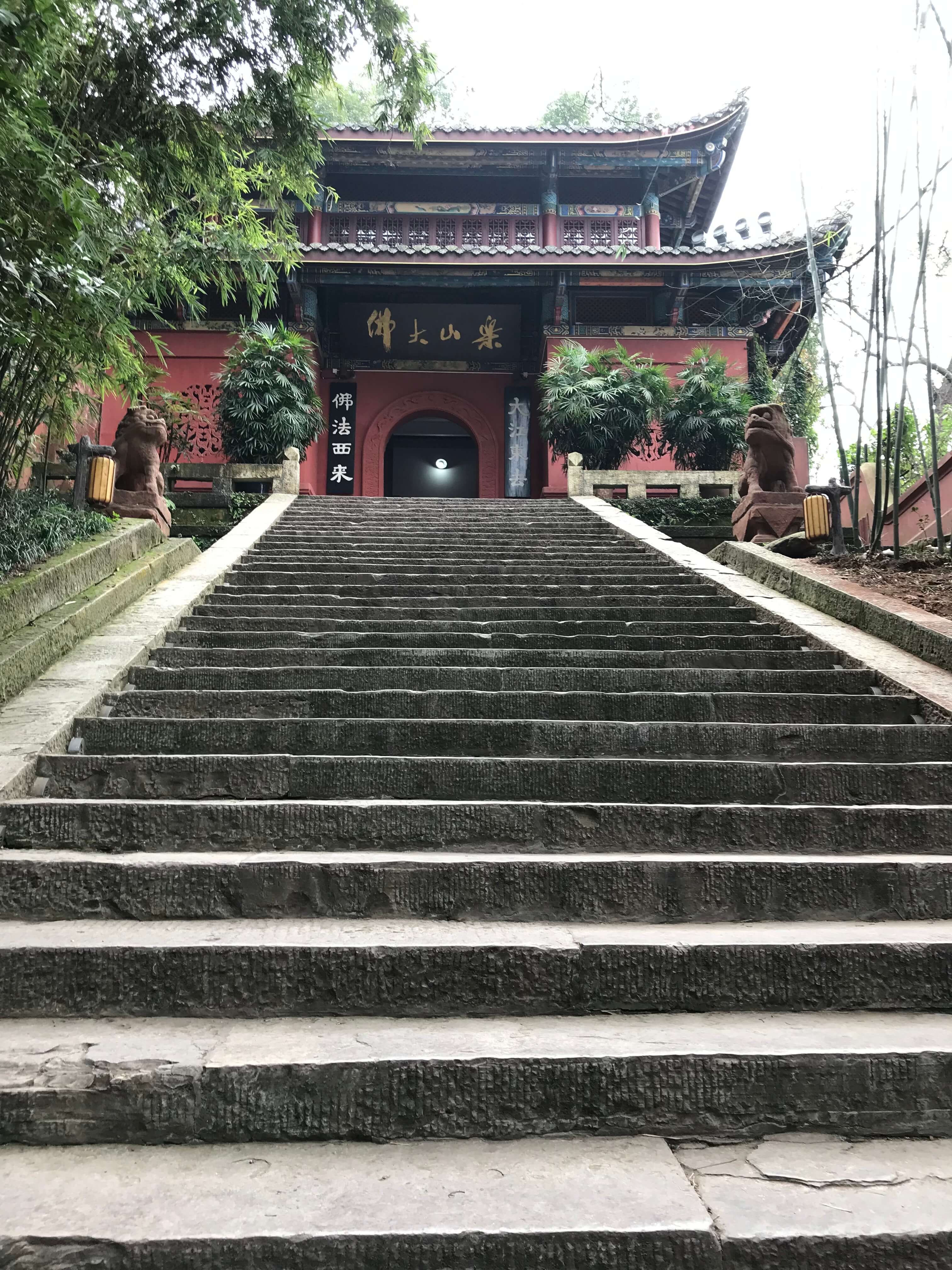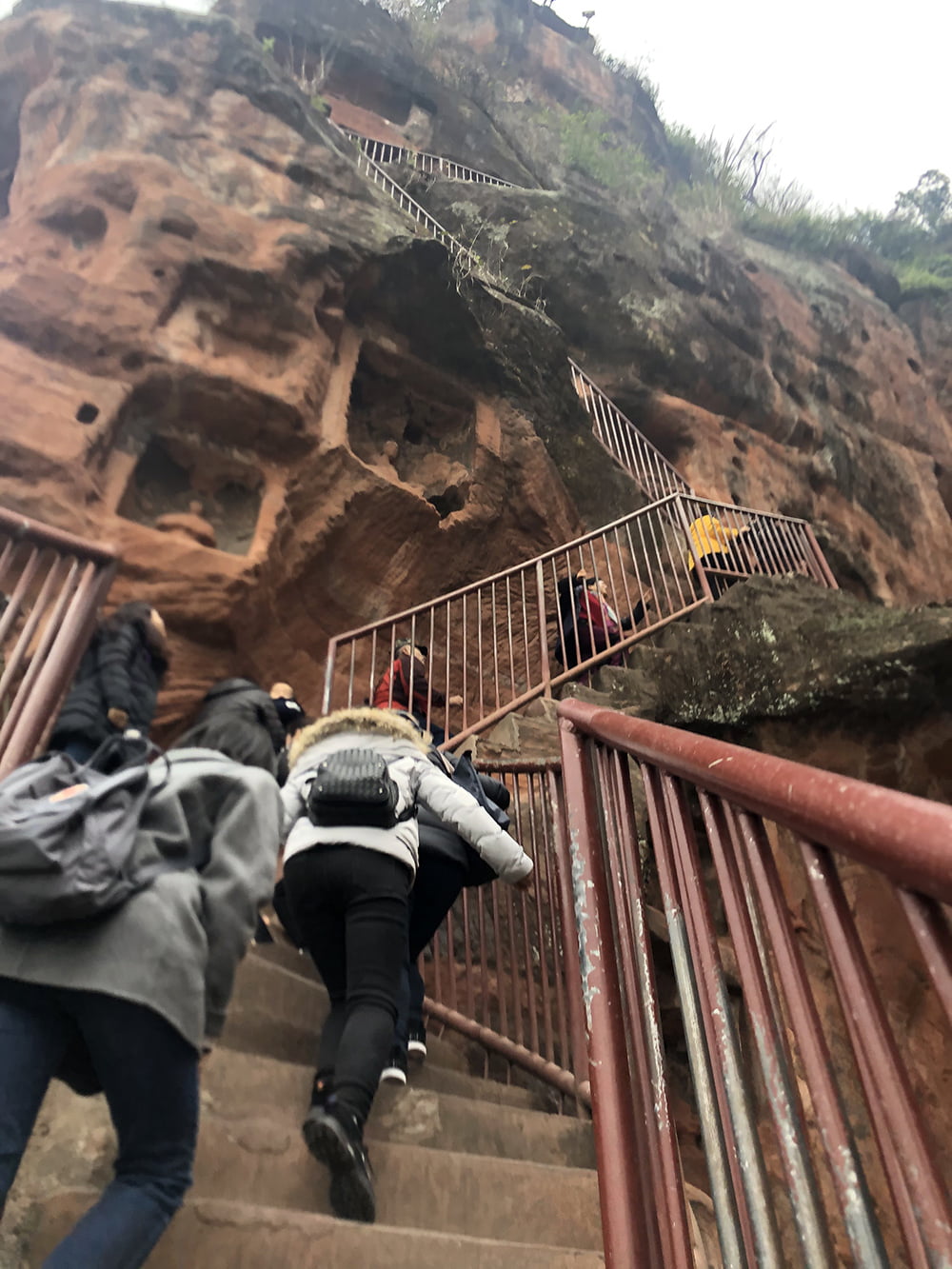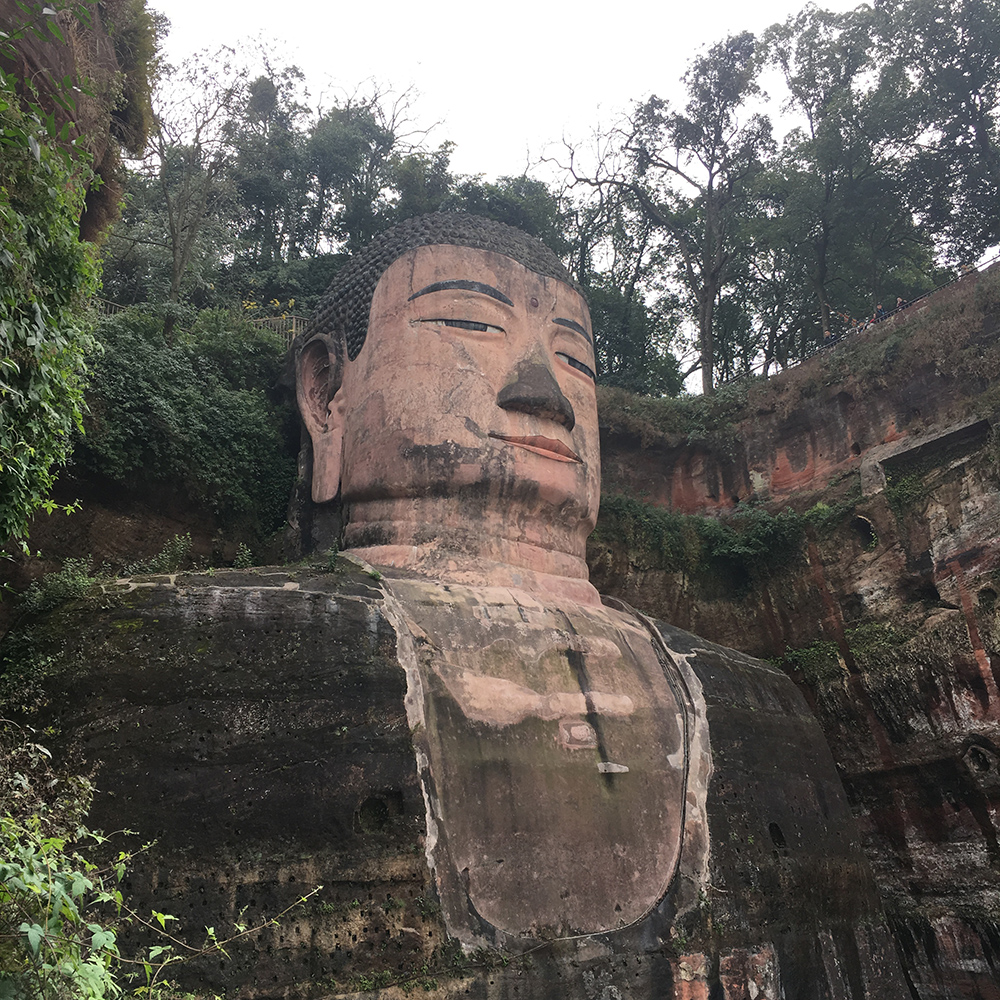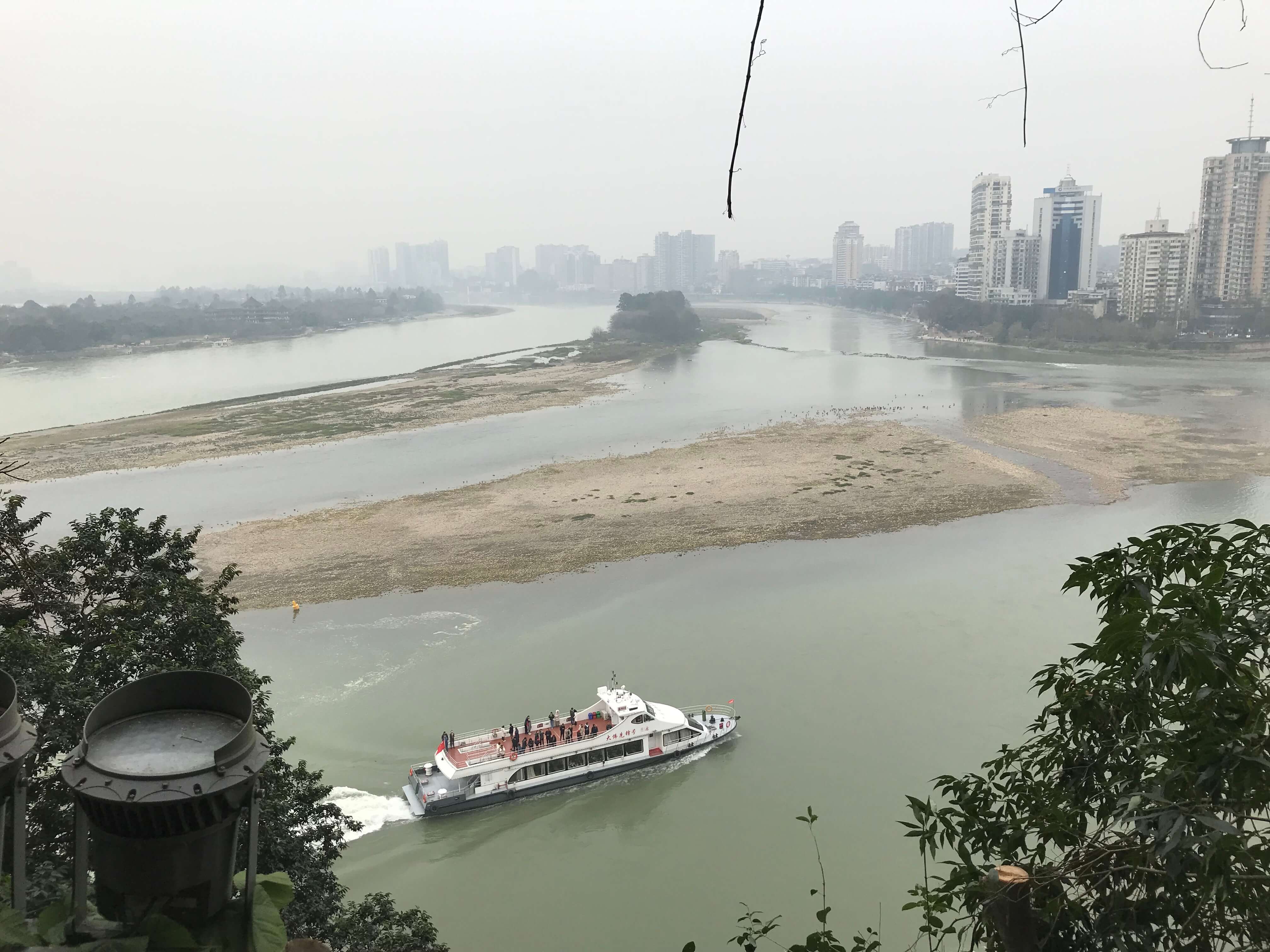 After visiting the Giant Buddha, we traveled to Mount Emei, which is about a 50-minute drive from Leshan and a 2.5-hour drive from Chengdu. With the help of our local agent, we were able to visit Baoguo Monastery and Fuhushi even during their closed hours. We stayed in a hotel at the foot of the mountain, just a 5-minute walk from the ticket office.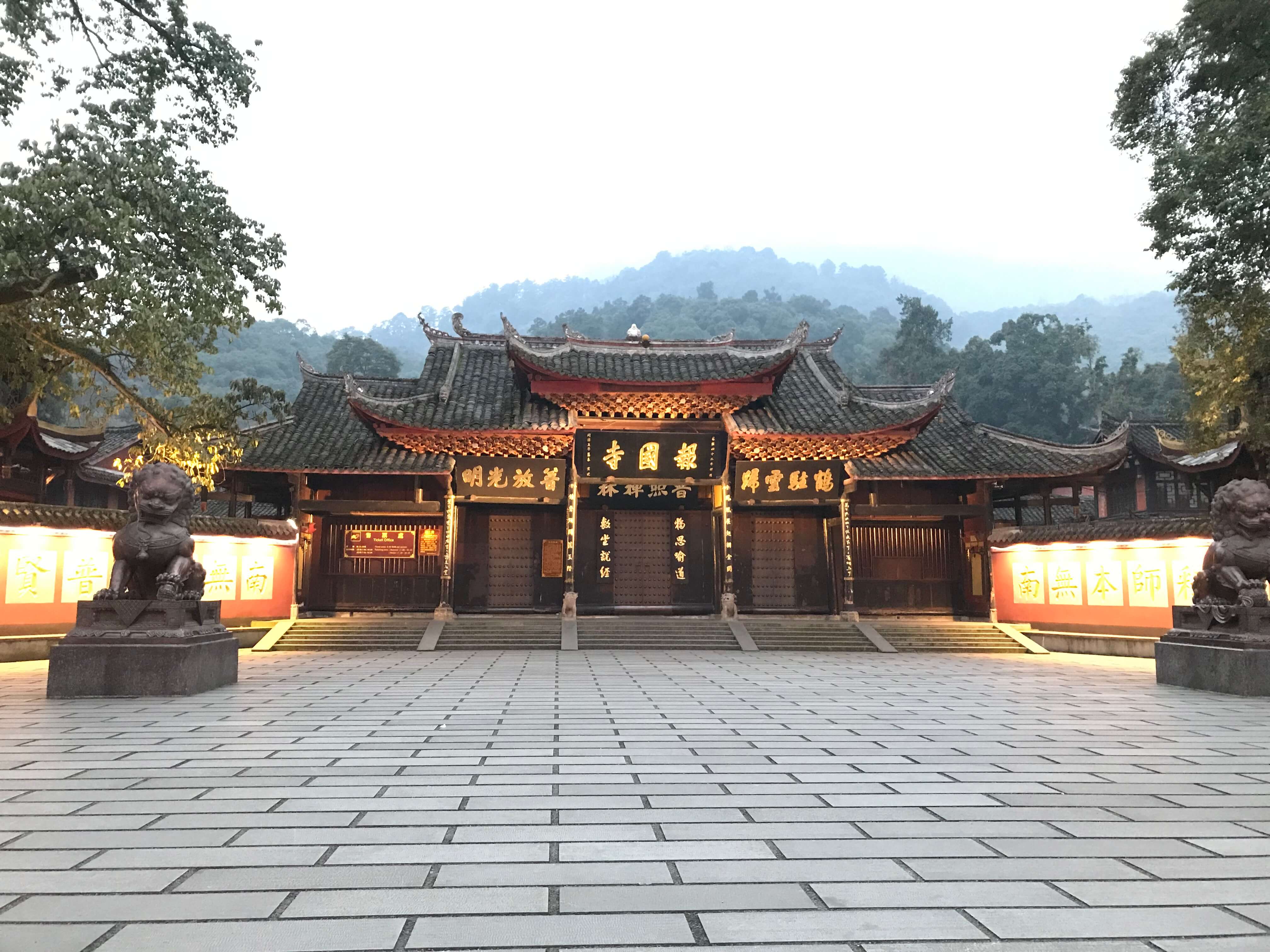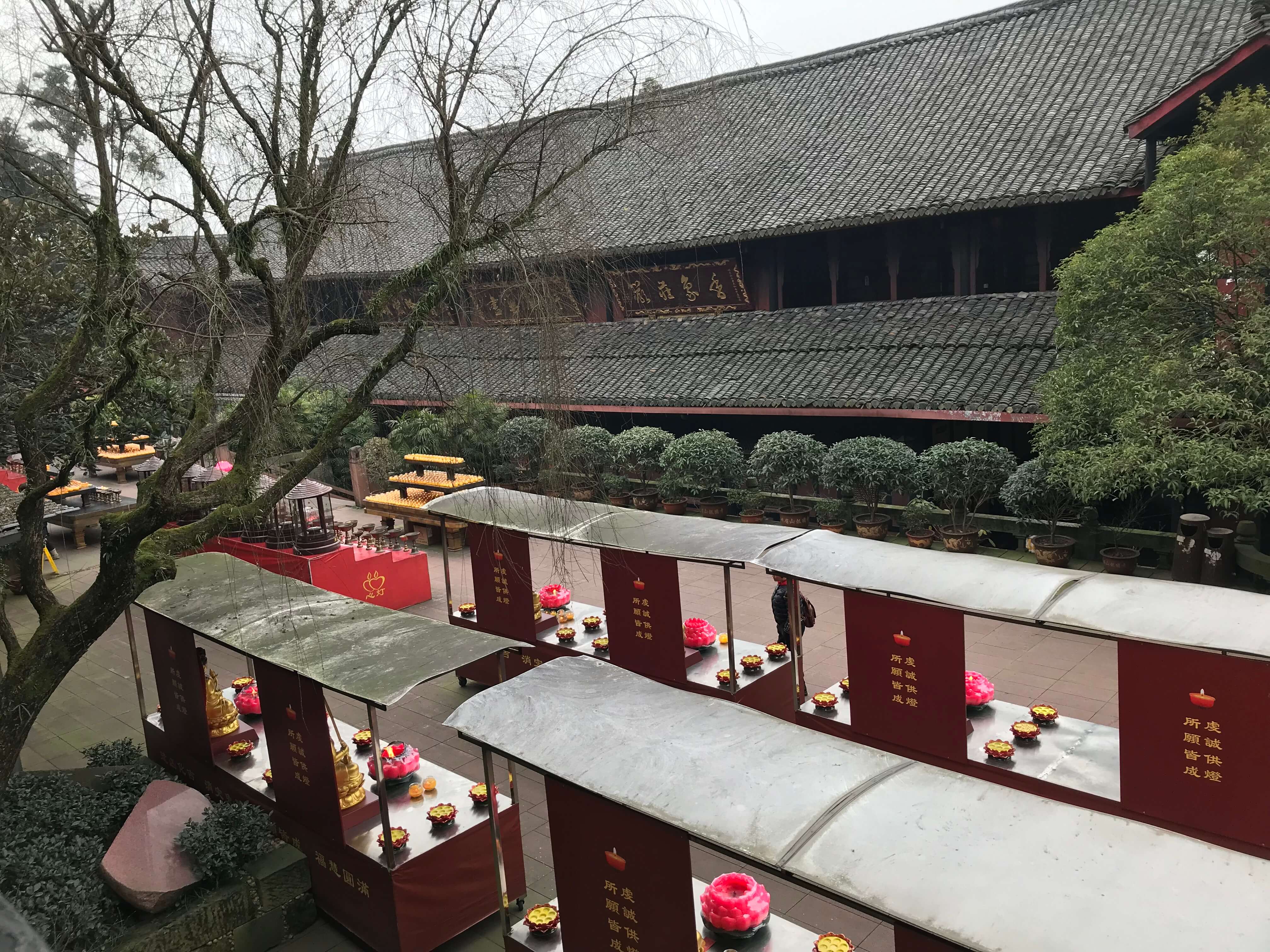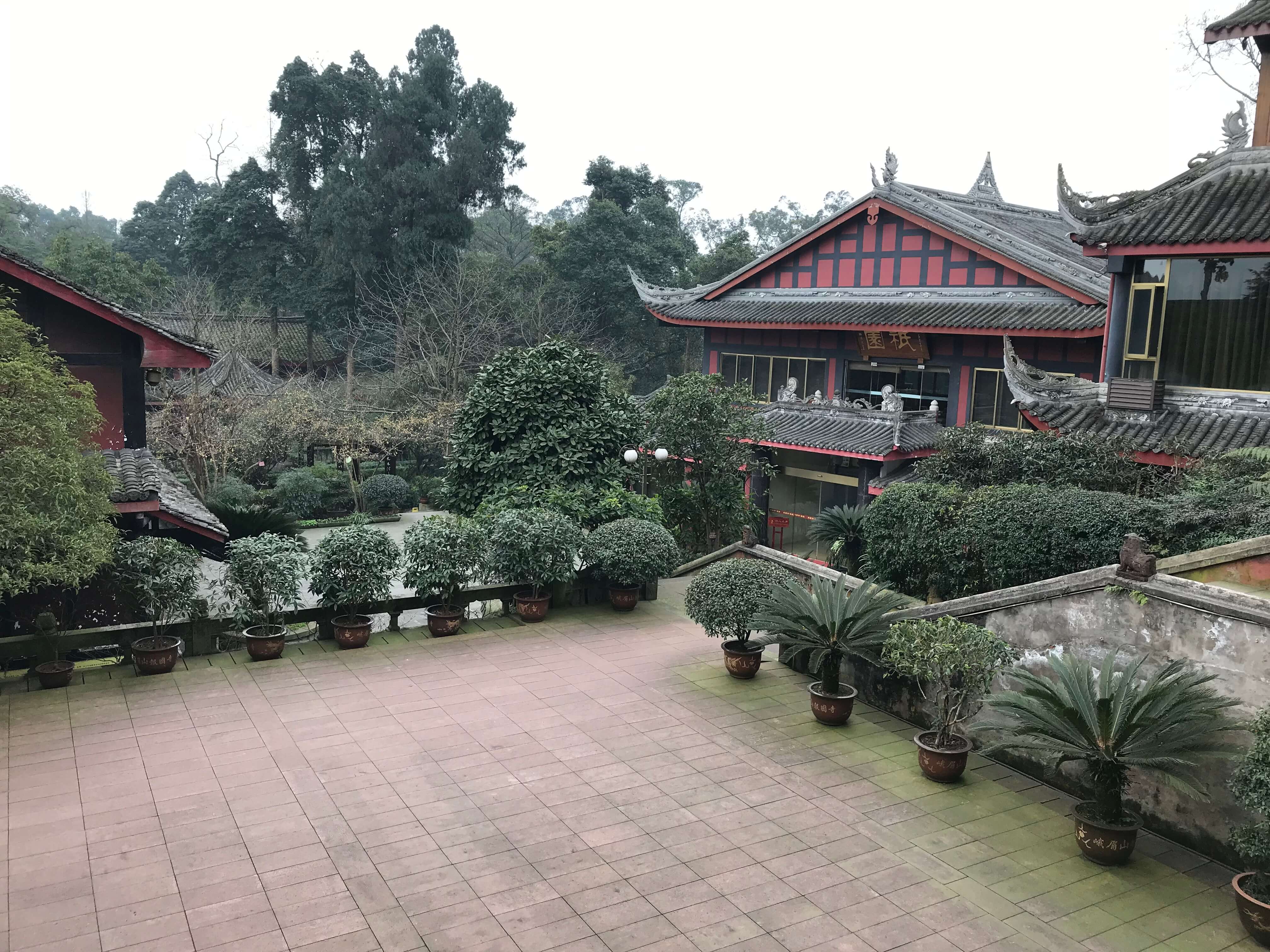 Day4: Mount Emei Climbing
Mount Emei (Emeishan) is a World Heritage Site renowned for both its cultural and natural significance. It is also one of the Four Great Buddhist Mountains in China. The mountain has four scenic regions: Baoguo Temple, Wannian Temple, Qingyin Pavilion, and Golden Summit. Its main peak, the Golden Summit, stands at 3079.3 meters (10,103 feet) above sea level. Mount Emei is famous for its four wonders: the sunrise, the sea of clouds, the light of Buddha, and the sacred light. It is an ideal destination for hiking, exploring Buddhist culture, photography, winter holidays, and summer retreats. It is suitable for visiting all year round.
We were lucky to experience all of the mountain's wonders except for the sacred light. We checked out of our hotel early at 6am and had breakfast nearby before taking a 2-hour sightseeing bus to the famous Leidongping parking lot at an elevation of 2400m. From there, we walked to Jieyindian (1.5km) and took a cable car to the Golden Summit (around 40 minutes). We were amazed by the scenery along the way, especially the dramatic differences between the landscapes at the foot and top of the mountain. Please note that during peak season you may have to spend an additional 2-3 hours queuing for sightseeing buses and cable cars.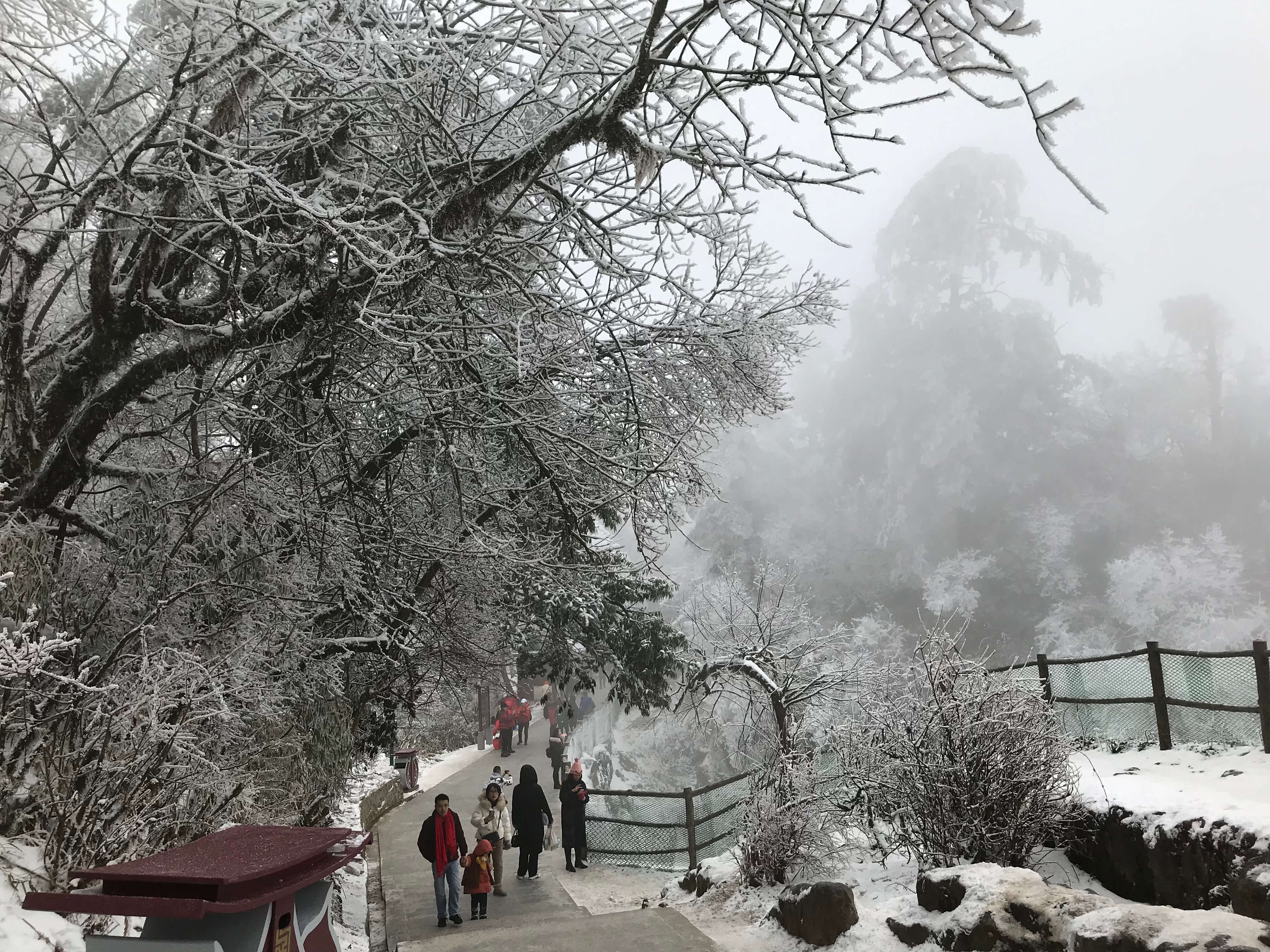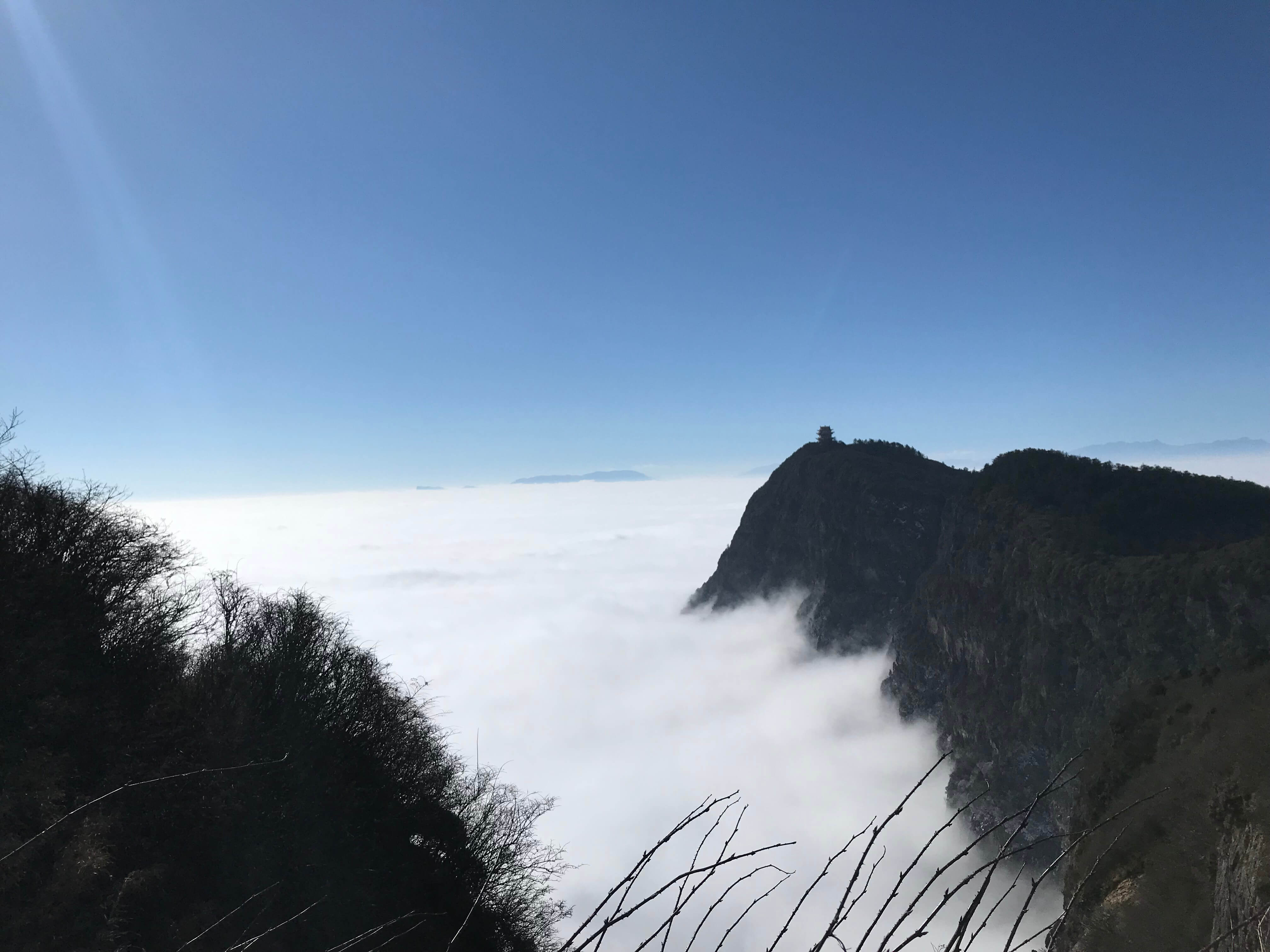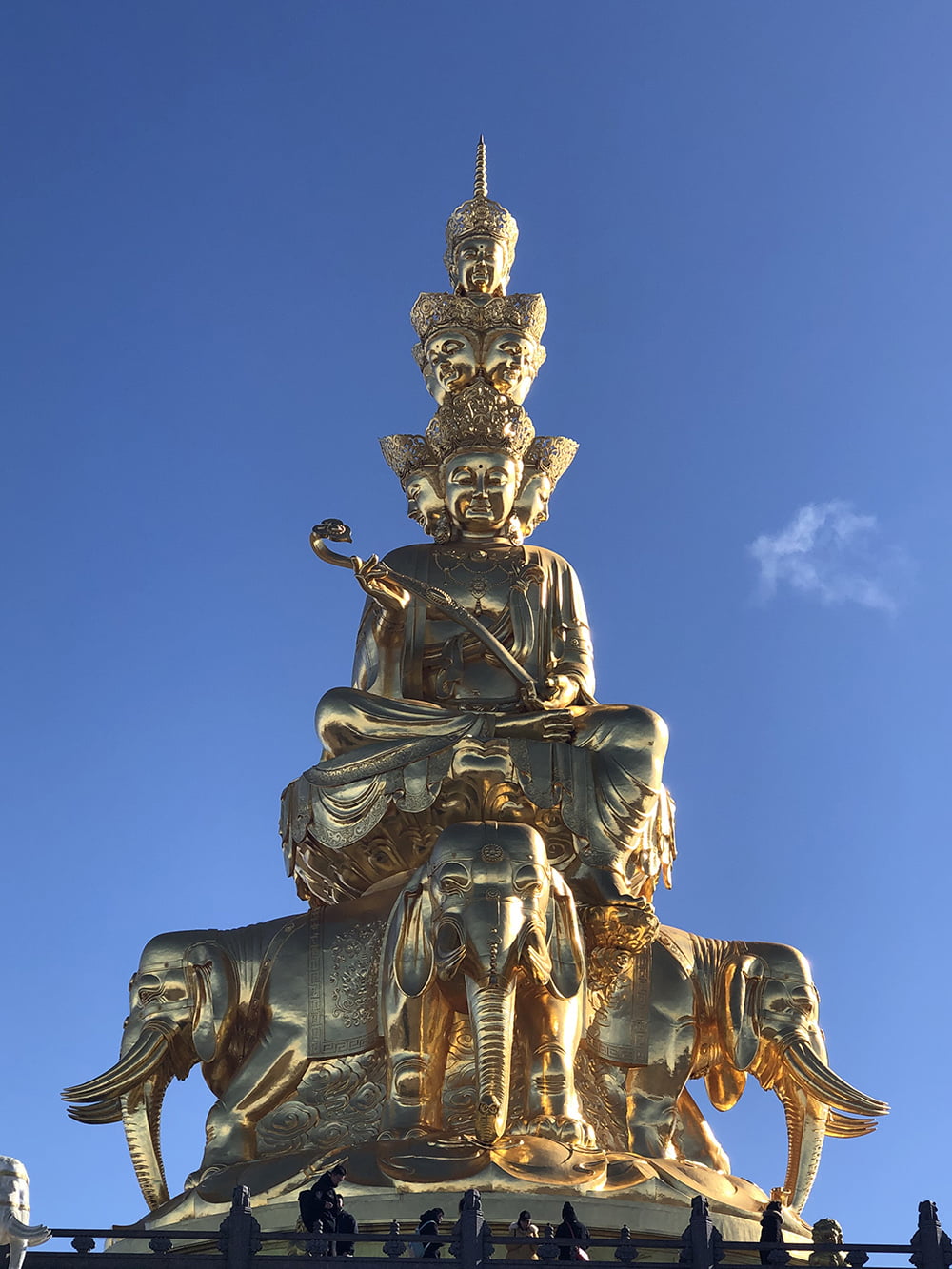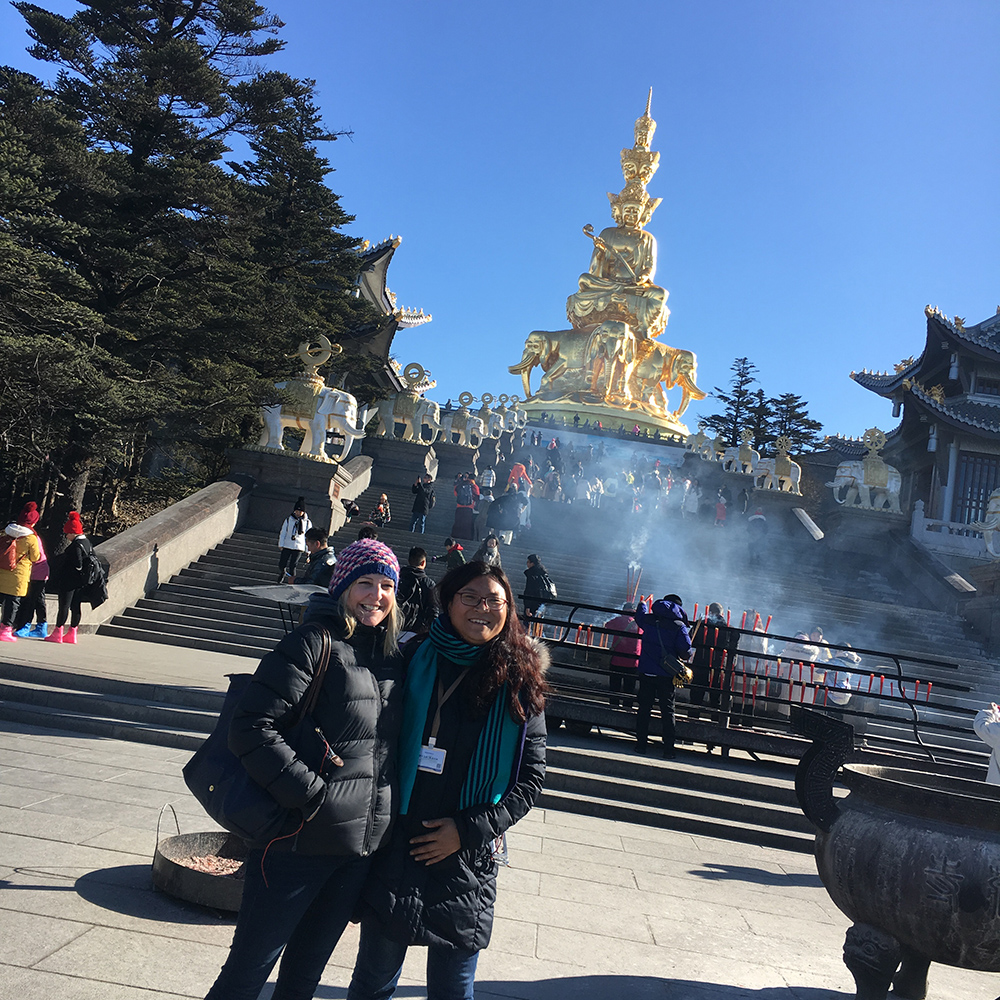 Due to time constraints, we descended directly from the Golden Summit without stopping at Wannian Temple and Qingyin Pavilion. We then returned to Chengdu, arriving at around 6pm.
Day5:Research Base of Giant Panda Breeding
The Chengdu Research Base of Giant Panda Breeding is located just 10 km (6 miles) from downtown Chengdu and can be reached by a 30-minute drive. The base has been designed to imitate the natural habitat of giant pandas to provide them with the best possible environment for rearing and breeding. Giant pandas are not only a national treasure of China but are also beloved by people around the world. You can see these cute and furry animals at the base below.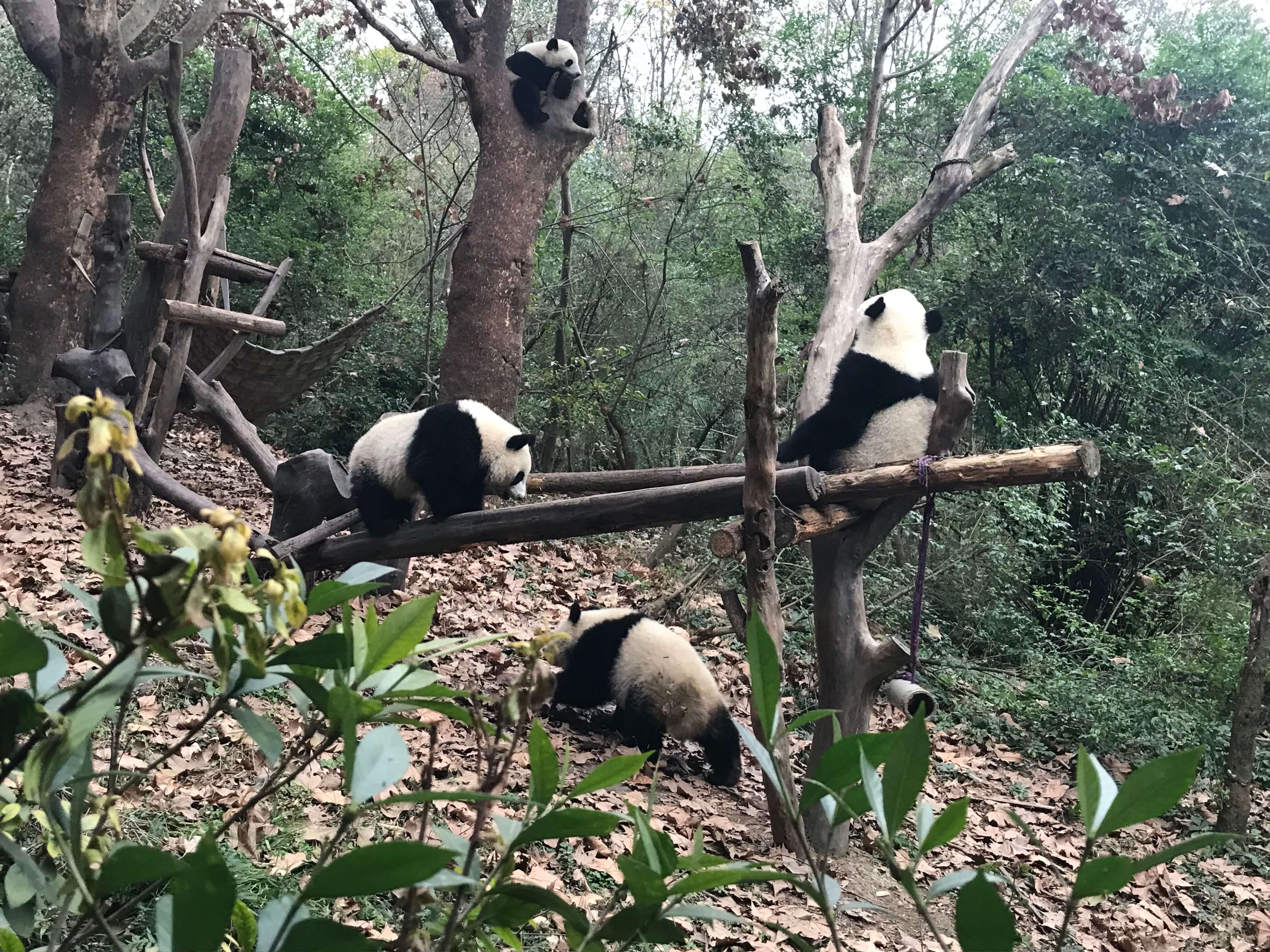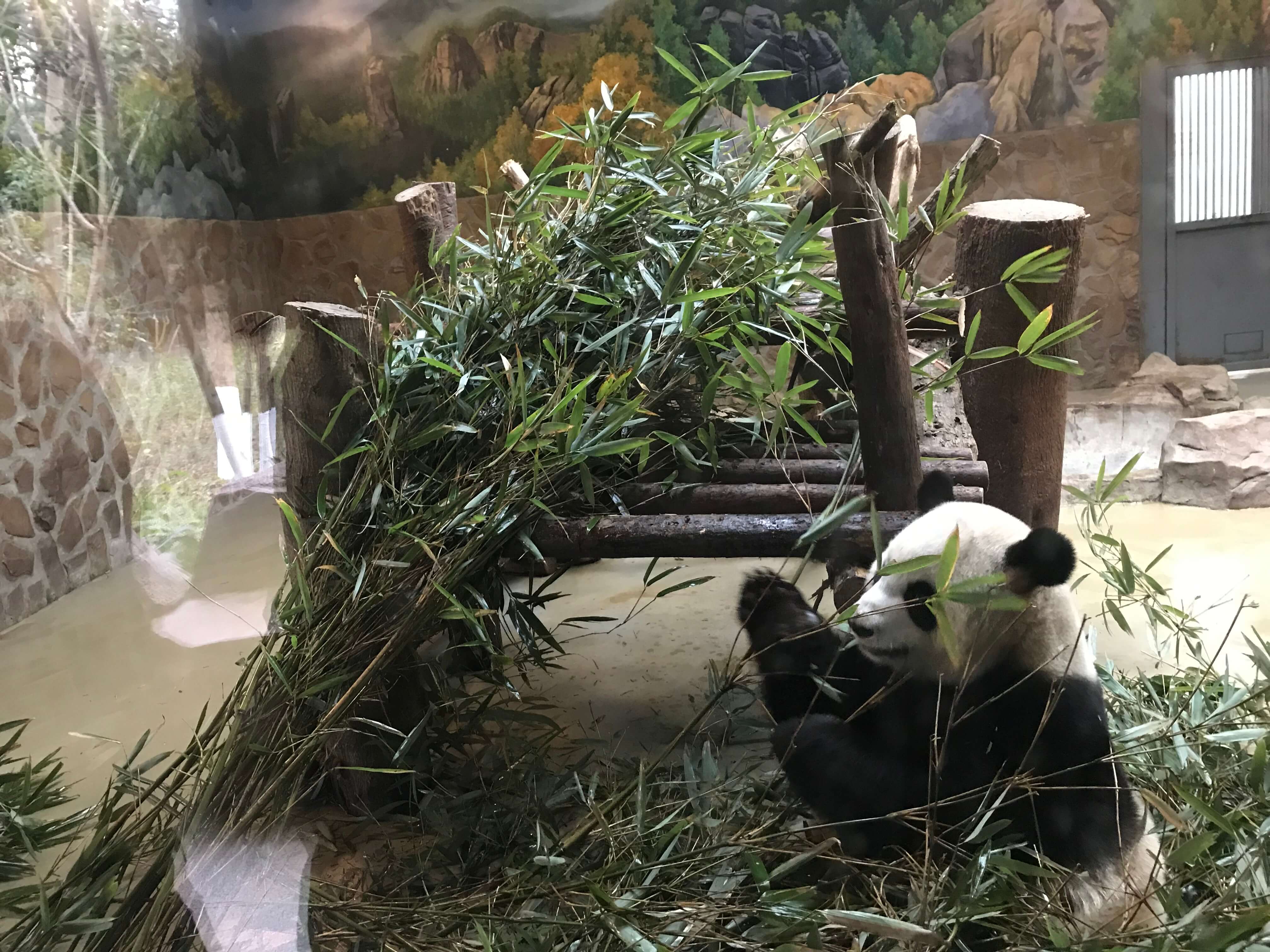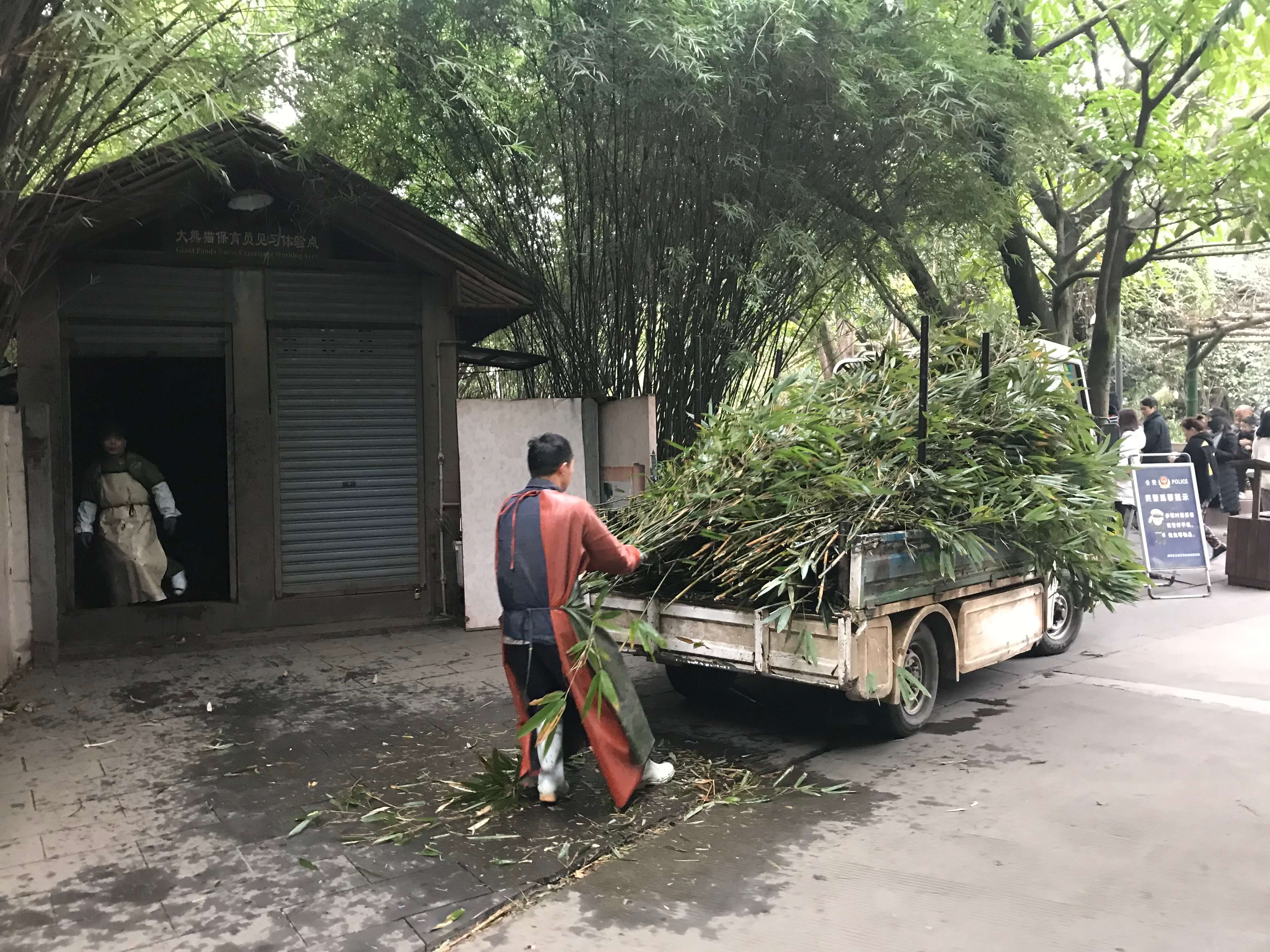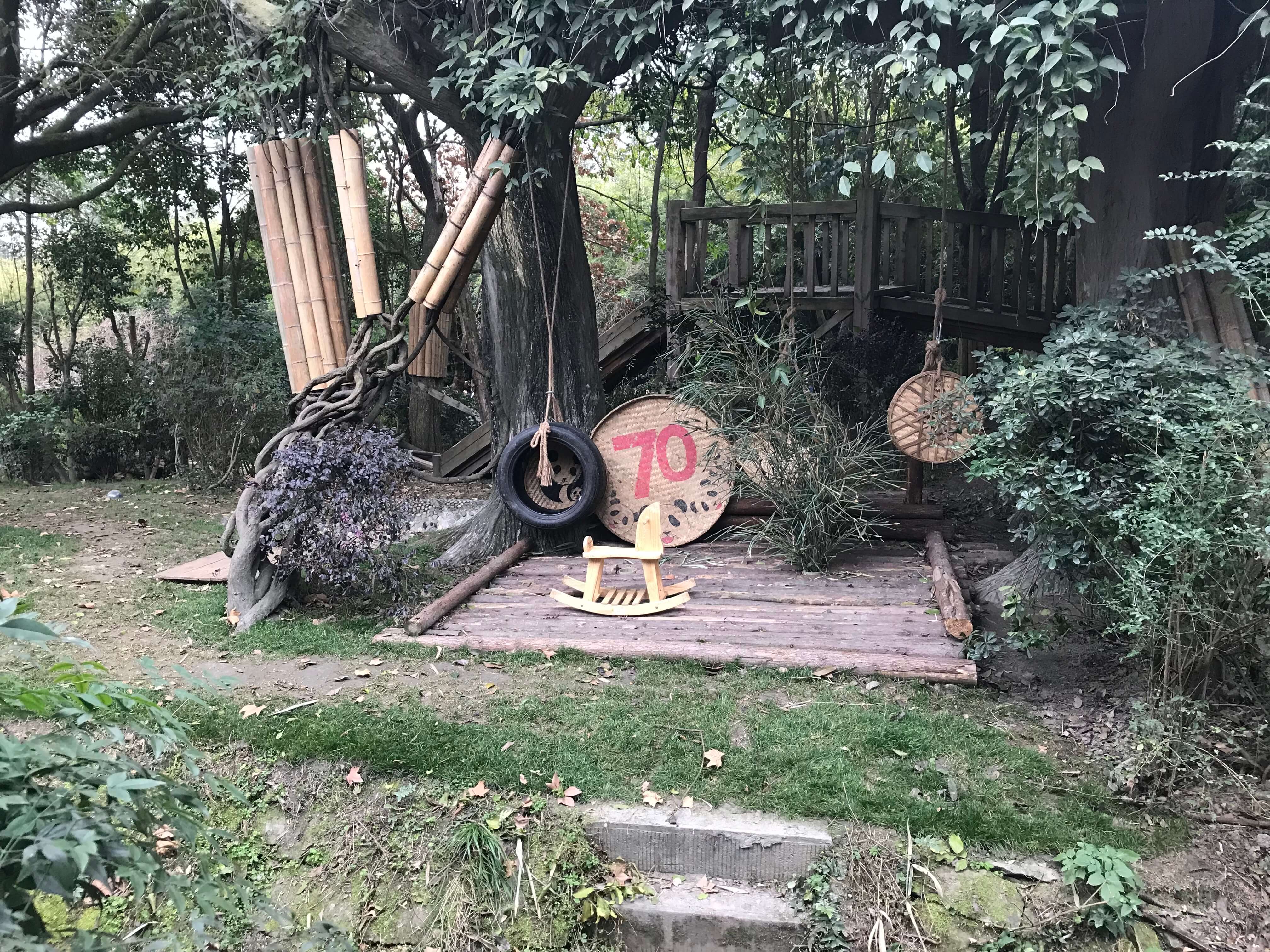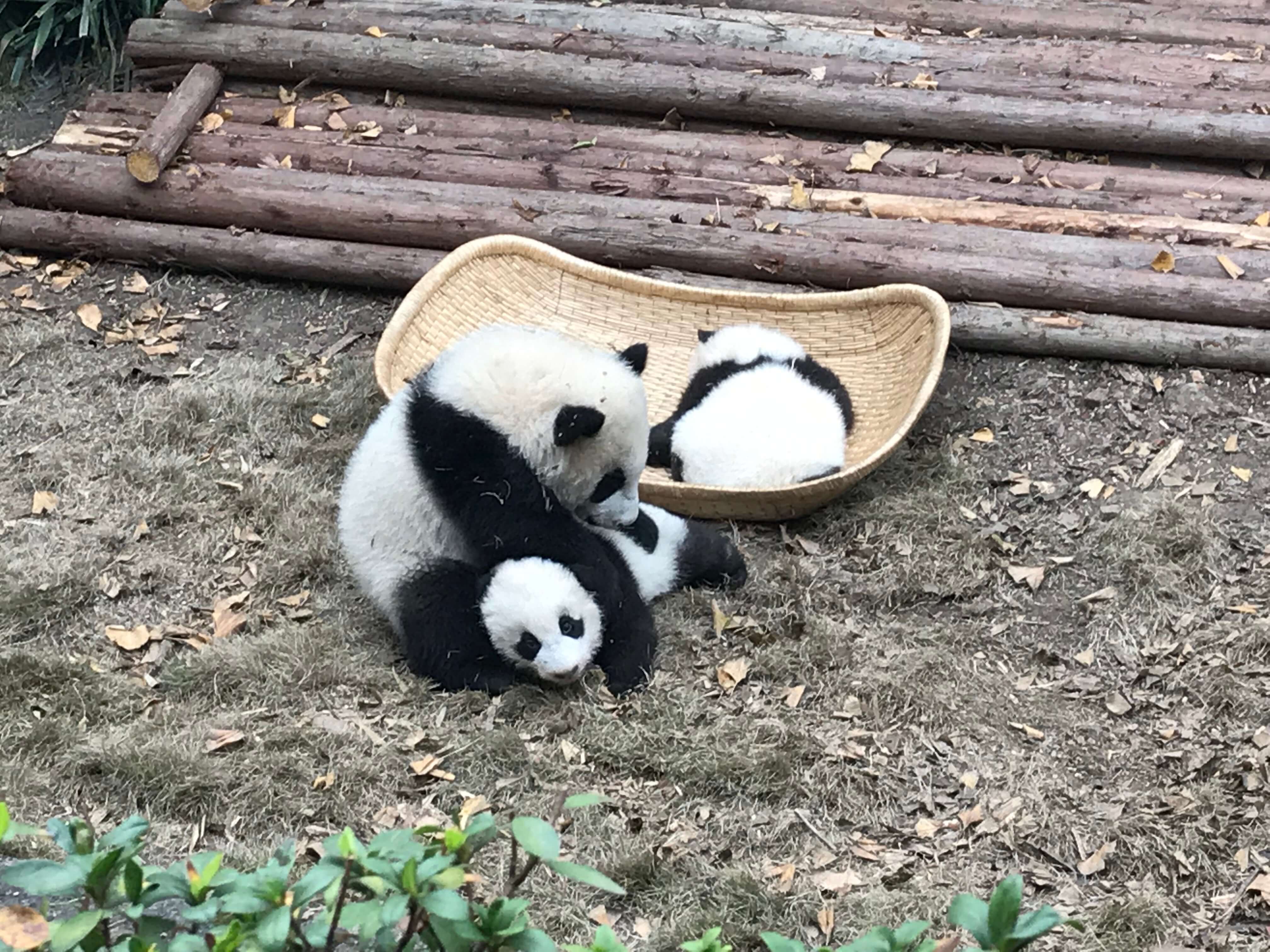 After lunch, we headed to the train station and returned to Zhengzhou by high-speed train. Although we were physically exhausted from climbing mountains, we were mentally satisfied with the beautiful scenery and unique experiences we shared with our team members. We hope to one day return together and visit these sites again.
By Lisa Jia – Charmission Travel